Professional Bathroom Remodeling in Phoenix AZ
P. J. Hussey Construction is your Phoenix bathroom remodel team. From new sinks and showers to vanities and faucets, we handle all projects—no matter how large or small.
For a free in-home estimate, contact our team of experts. We're proud to be your trusted bathroom remodel contractors in Phoenix.
Bathroom Renovation
phxweb
2023-08-28T16:45:34+00:00
Bathroom Renovation in Phoenix, AZ
phxweb
2023-08-28T16:48:30+00:00
Bathroom Renovation in Peoria, AZ
phxweb
2023-08-28T16:49:32+00:00
Create the Home You've Always Wanted
Budget
We can create a beautiful bathroom on any budget
Schedule
We work around your life and schedule, minimizing the impact on you and your family.
Design
Timeless to modern, our professional designers can do it all.
Kitchen & Bathroom Cabinet Options
Let us Build Your Dream Bathroom
Professional & trusted remodeling team.

We offer FREE digital renderings for your bathroom layout.

We handle both large & small projects.
A Bathroom that Looks Great and Increases your Home's Value
Functionality
A place for everything and everything in its place. Let our team create a bathroom that fulfills all of your wants and needs that your current bathroom doesn't provide.
Design
Replace your dated bathroom with a modern design that will endure for the next 25 years. This design will feature the latest in bathroom fixtures and features.
Increase the Value of Your Home
Updating your bathroom is a smart and beautiful investment that you will enjoy everyday. Our designers and managers will work with your budget to build the bathroom you've always wanted, and your neighbors wish they had.
For more on how your Phoenix, AZ bathroom remodeling project can boost the value of your property, contact our team today!
We Handle All Types of Bathroom Projects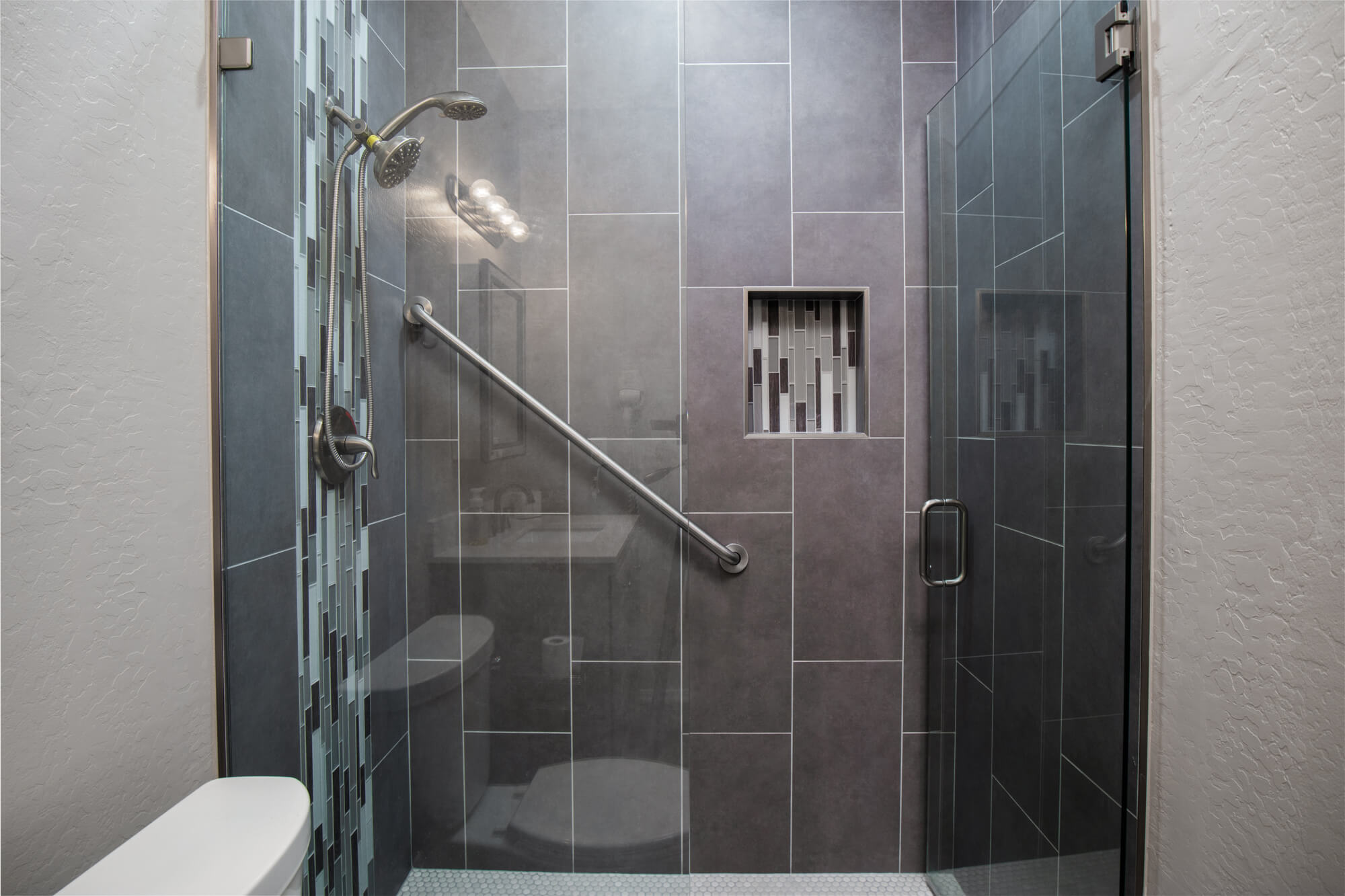 Showers & Tubs
This is arguably the most important and visible thing homeowners want upgraded in the bathroom, and for good reason: a stunning shower is the centerpiece of a great bathroom. For a shower remodel in Phoenix, call P. J. Hussey Construction.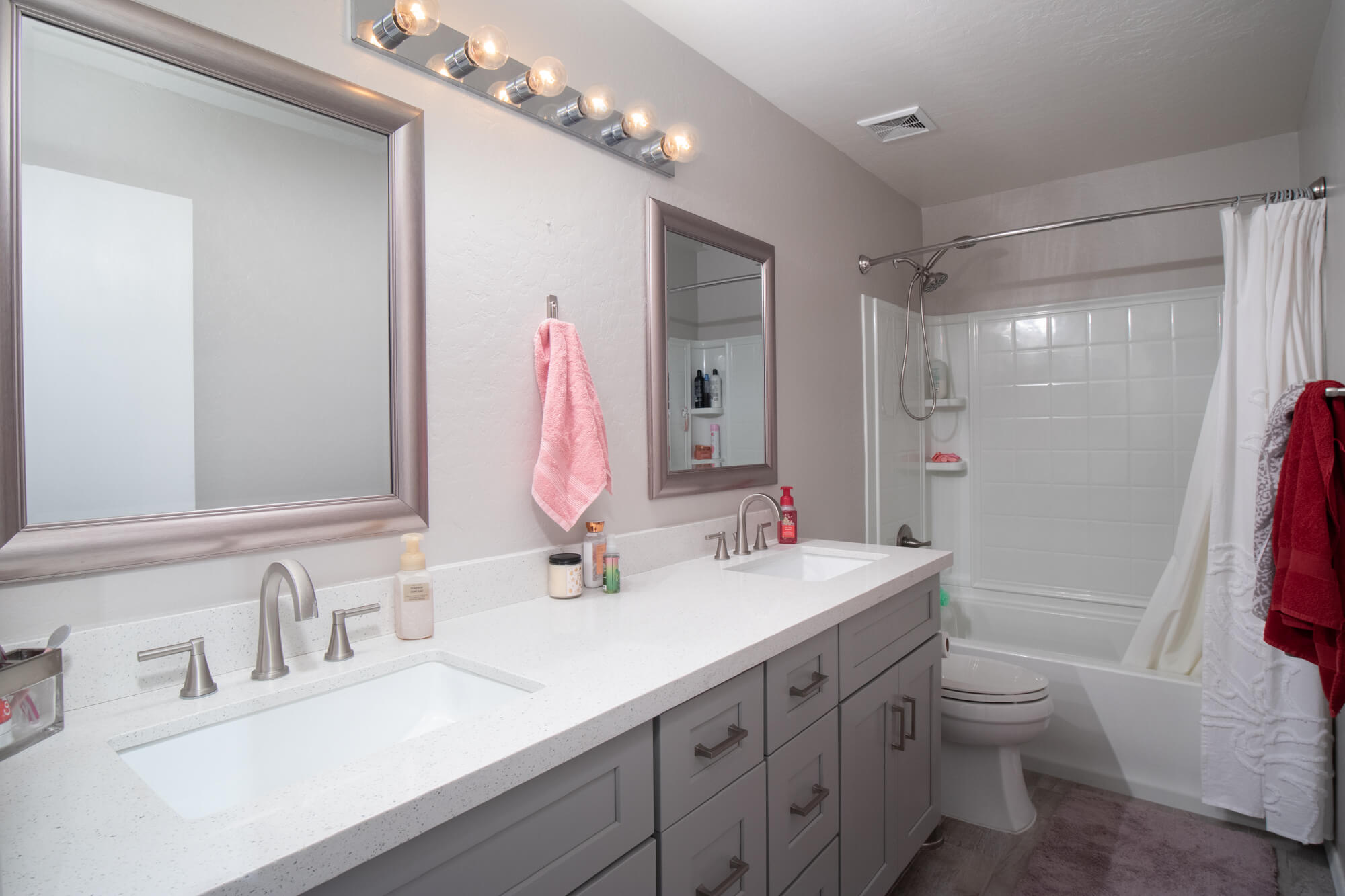 Countertops & Vanities
Whatever your vision for bathroom counters is, we can help make it happen. We install a wide variety of countertop and cabinet types, and we're able to install all kinds of faucets and fixtures.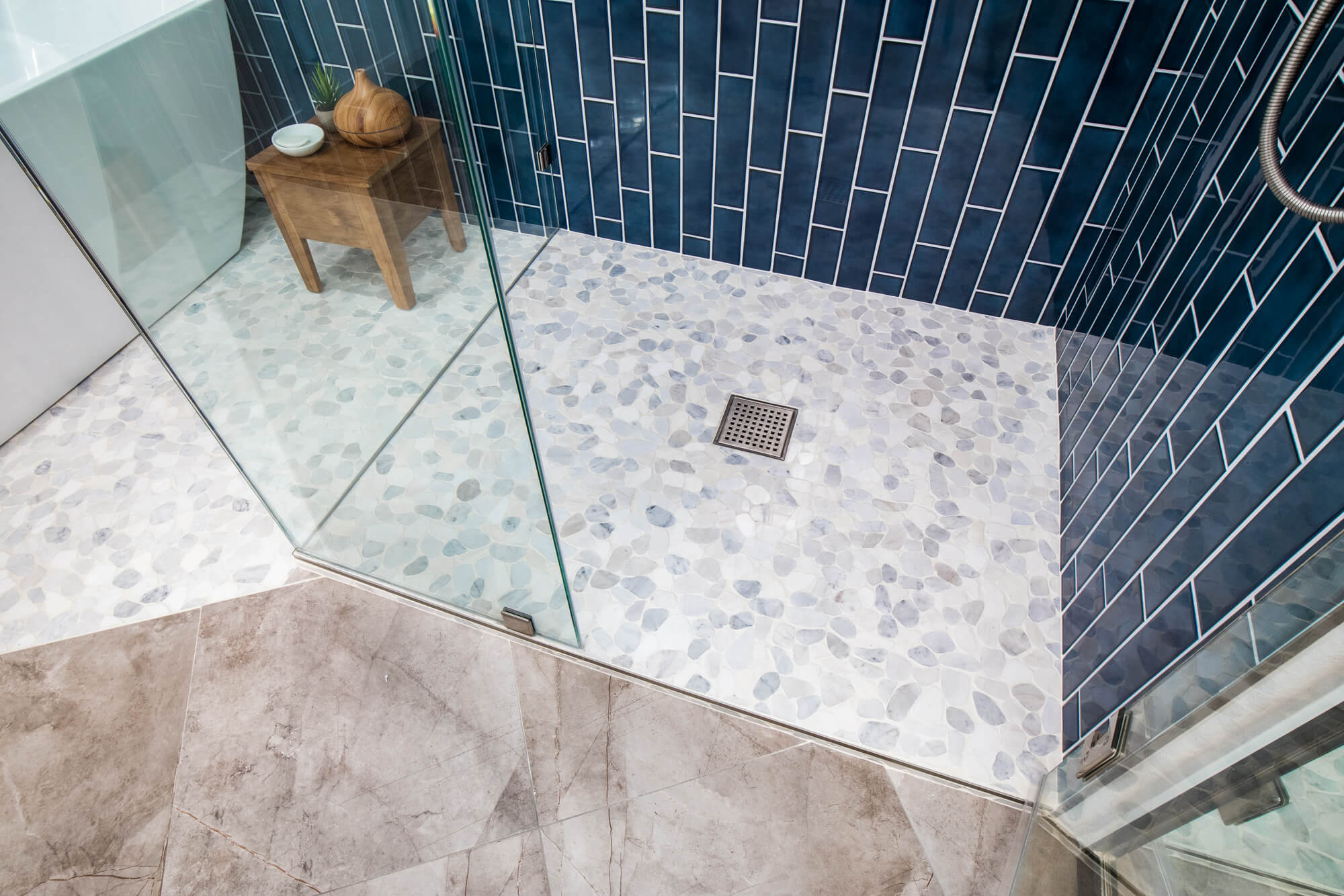 Tile & Flooring
Goodbye, linoleum! It's time for an upgrade. We can help you match the right kind of flooring to your bathroom project. We then install tile and flooring carefully, making sure the end result is moisture-proof.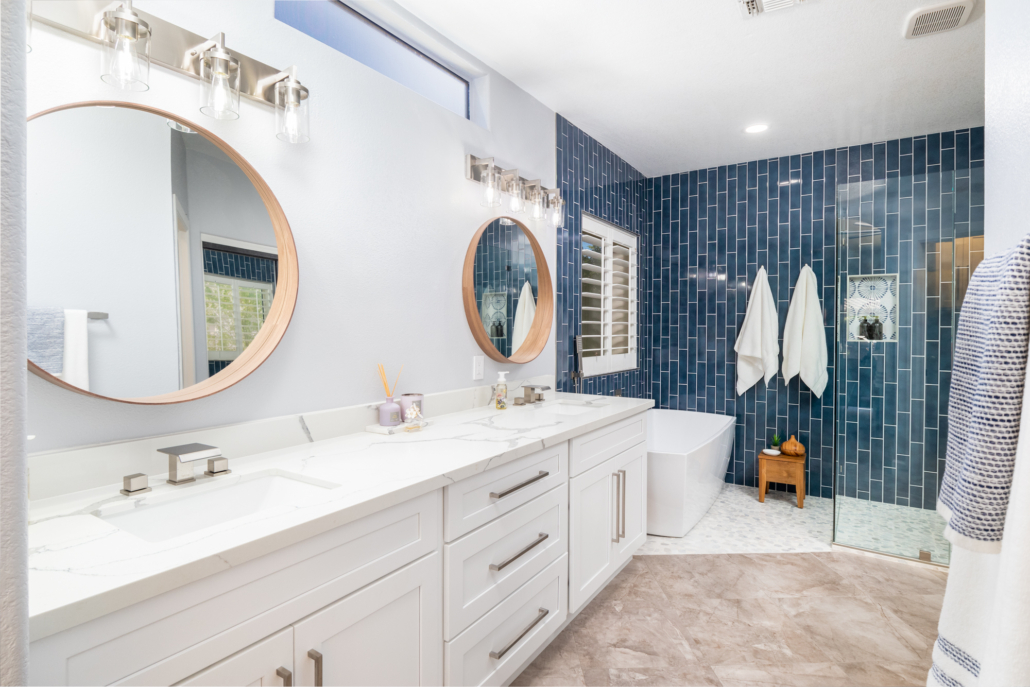 Full or Partial Remodel
Maybe your bathroom might just need new counters. We can help with that! Or, perhaps you're a homeowner who just purchased a home and the bathroom needs to be taken down to studs. We've got it covered.
What our Customers Have to Say
Slide 1
"Working Around My Timeline"
I hired PJ Hussey to completely remodel my condo, including the kitchen, two bathrooms, flooring, light fixtures etc. From start to finish it was a good experience. All of their employees that I came into contact with were pleasant and helpful, especially Frank and Kevin. Everybody was very patient in answering my many questions and working around my timeline. The project manager, Kevin, was a pleasure to work with. He was very proactive in keeping me informed about the project and was very responsive to any concerns I had. His communication really reduced my stress level during the project. The remodel turned out great and I would definitely use them again.
Slide 1
"Delivering Excellent Results"
It was pleasure doing business with PJH Construction. The part owner - Andrew Thruston came out and knew exactly what my wife and I were looking for. From the start of the project (building office/den and featured wall in great room) which the assigned project manager was Jeff and was delivering excellent results with his crew: Alex, Robert, Fernando and Giovanni. In addition, Jose who worked on the featured wall in great room which came out PERFECT! Again, my wife and I really appreciate the honesty with the PJH crew as they accomplished the project before the committed deadline. I would highly recommend PJH Construction to anyone looking to remodel interior of their home. Thank you PJH Construction and keep up the GREAT work!!!
Slide 1
"Incredibly Knowledgeable"
We had our kitchen and bath cabinets replaced. Beautiful cabinets and excellent customer service. On time, incredibly knowledgeable about design and what works in a specific space. The company came back multiple times to make sure the job was perfect and to our specifications. We would highly recommend PJH Construction!!